Mobile apps source code
Make some good money selling apps
PieceX offer you an opportunity to sell mobile apps source code and mobile components code to other companies that need to publish apps faster
Challenges facing companies selling source code
Creating compelling features
The best source code is the source code that provide useful features for companies and businesses
Companies creating mobile apps as B2B or B2C services are always in need of awesome features for their clients. To create the most rich experience for mobile apps users PieceX sellers need to provide robust and well thought features. the most requested features are: 
Push notifications They increase the user engagement by 87%. 

These types of notifications can directly alert your users of new updates, reminders, or anything you want.

 
Mobile payment An easy to use payment allow transactions it's great for users and for publishers. Integrations with the most familiar services like Google Wallet, PayPal, Appel Pay, and Stripe are a must.
Social media integration Users love them and they make things easier to login share and about every thing else. 
Design
Companies that offer better design usually sells more
Coming with a design is one of the biggest challenges for Tech companies. We recommend PieceX sellers to follow principles and best practices for each platform and give slightly more weight to the following recommendations:
Make it simple The simpler the better. Get rid of any unnecessary components. You want to showcase the app's core experience.
Easy to brand Branding is very important and you need to make customization possible and easy to implement so source code buyers keep coming back to your products.
Less Taps To tie in with simplicity, you should aim to have as few taps or clicks as possible. Ask for information in an efficient way that involves little effort on your user's part.
Ready to create more income? Let's have a call
You can sell more with PieceX
We handle the process of selling mobile apps source code, the marketing, promotion, and customer service.
Speeding up the process
We help you navigate and achieve your first products in 20% of the time that other developers take to creat an appealing product
Don't miss an opportunity
Our knowledge of the market and the frequent users requests, make us experts into finding features and components that can be sold separately.
Get your message broadcasted
We love talking about our best contributors, become one of them and get your messages broadcasted worldwide.
Smooth and interactive experience
We do not only study each Enterprise partner of us but we talk and interact with them.We tailor the workflow to the best experience possible for each individual company.
Intellectual property
The ownership and intellectual property in relation of the source code provided to the marketplace remains yours
Ensure source code security
Your source code security is one of our main focus. None will be able to full see it's content or download it, unless a purchase is made.
PieceX AI technologies
PieceX puts into your hand a pricing system based on AI. Our machine learning algorithms make sure your products gets more sells and improve benefits of each transaction
Create a passive income source for your company
Once we publish your products on PieceX, your income balance will get transfered to your account without any effort from your side. 
Our Awesome Team
Our team is as diversified as efficient we speak 9 different languages and 20+ programing languages. Talk to us to find out more about how we can get your business to 6 figures income from selling source code.
Pooja Kothari
Product manager
Ex Microsoft, Pooja is an expert on business software, and currently head of the development team in PieceX.
Graciela Nunez
Engineer AI Expert
IT Engineer from Costa Rica, AI savvy one of the most prolefic members of our consultancy team.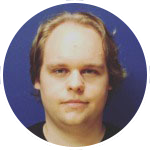 Patrick Schulze
FullStack Engineer
A Full Stack Engineer from Germany, Ex IBM with tons of experience into almost all programing languages and frameworks.