Website Templates
Become one of the companies selling web templates on PieceX
Hundred of companies and web agencies publish websites every day. How about selling your templates source code to them. Basics templates goes from $40 for the simplistic ones to $5000 for the high quality ones.
Do you need help creating your first PieceX products?
At PieceX we values collaboration and efficiency, that's why we offer companies an Enterprise Program where we guide and walk them through the hole process of creating source code products on PieceX
Discover the potential products
PieceX team study your industry and your software solutions to help you find the products that can be sold to other companies.
Assist your team creating the products
We'll provide you with resources and consultancy to create the best products possible. We help you with documentation translations and much more.
We spread the word
We shoutout about your company and your products to thousands of users around the world
Speeding up the process
We help you navigate and achieve your first products in 20% of the time that other developers take to creat an appealing product
Don't miss an opportunity
Our knowledge of the market and the frequent users requests, make us experts into finding features and components that can be sold separately.
Get your message broadcasted
We love talking about our best contributors, become one of them and get your messages broadcasted worldwide.
Smooth and interactive experience
We do not only study each Enterprise partner of us but we talk and interact with them.We tailor the workflow to the best experience possible for each individual company.
Intellectual property
The ownership and intellectual property in relation of the source code provided to the marketplace remains yours
Ensure source code security
Your source code security is one of our main focus. None will be able to full see it's content or download it, unless a purchase is made.
PieceX AI technologies
PieceX puts into your hand a pricing system based on AI. Our machine learning algorithms make sure your products gets more sells and improve benefits of each transaction
Create a passive income source for your company
Once we publish your products on PieceX, your income balance will get transfered to your account without any effort from your side. 
Ready to create more income? Let's have a call
Few tips for companies to make serious cash from selling web templates on PieceX?
1

 

don't just offer the best website theme for a business, Sell the best template for all companies.
Companies interested into your template will look into how they can use the template for all their clients and if possible for all industries.
Consider all the different navigations options. Give the people interested into buying your website templates more as much Options as possible, different navigation options and multiple animations templates sells better. The more your website template embraces customization the better.
2 Solid documentation.
Any script html file or CSS that is included into your website template need to be documented commented as much as possible. In the long term a good documentation will give you great feedbacks and reviews. Since it will make support and updates easier for both your team and the team that works with it.
3 Make it accessible to all.
Host a demo of it so people interested into it can experience it at appreciate the work that have been provided by your engineering and design team. Please consider that before hosting
Host a demo of it so people interested into it can experience it at appreciate the work that have been provided by your engineering and design team. Please consider that before hosting Tip number 4
4 Test and test again.
Once you decide to sell a website template source code you need to make sure that the source is bug free the user experience on the website is fluid and seamless between all pages / components. Also testing the website into all display resolutions and devices form factor.
5 Support your product
PieceX offer web templates sellers an intuitive support system where they can interact with users via a chat system and Q&A section on the product page
Ready to sell your web source code? Let's have a call
Our Awesome Team
Our team is as diversified as efficient we speak 9 different languages and 20+ programing languages. Talk to us to find out more about how we can get your business to 6 figures income from selling source code.
Pooja Kothari
Product manager
Ex Microsoft, Pooja is an expert on business software, and currently head of the development team in PieceX.
Graciela Nunez
Engineer AI Expert
IT Engineer from Costa Rica, AI savvy one of the most prolefic members of our consultancy team.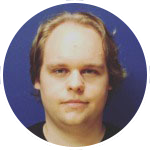 Patrick Schulze
FullStack Engineer
A Full Stack Engineer from Germany, Ex IBM with tons of experience into almost all programing languages and frameworks.